Telephone advice – E-mail service
fast and practical answers
short evaluation of your case
preliminary evaluation of complex VAT issues
Advisor's Advisor
consultancy for tax advisors, lawyers and auditors
evaluation of complex VAT issues
full client protection guaranteed in writing
In-house seminars
customized to the needs of your company and your employees
small efficient groups
Advice and legal opinions
national as well as cross-border VAT questions
international VAT law
import VAT and customs
Solutions to complex VAT issues
optimization of pro-rata ratios for input VAT deduction
holding structures and VAT groups
redesign of contractual relationships from a VAT perspective
VAT refund applications
non-profit organisations and public bodies
In-house seminars
PROF. DR. THOMAS KÜFFNER
Seminar: Tax Compliance
(up to 3 hours)
Introduction
Tax Compliance: Legislative requirements
What is a Tax Compliance Management System (TCMS)?
IDW Comments (IDW Praxishinweis) 1/2016 re PS 980
Milestones to be passed when implementing a TCMS
Practical experience
Necessary provisions
Distinction: Correction based on sec 153 German Federal Fiscal Code or self-disclosure?
Seminar: Compact seminar cross-border EU-VAT
(3–4 hours)
Intra-Community supplies
Consignment stocks
Intra-Community acquisition
Chain transactions
Triangulation transactions
VAT corporate costs
Seminar: VAT in non-profit organizations
(3 hours)
Real and ficticious membership fees
Different spheres of the status of taxable person
VAT group
Selected tax exemptions
Pitfalls: partnerships
Input VAT deduction and simplification of input VAT
Seminar: VAT and real estate
(1-3 hours)
Transfer of an entire business
Tax exemption sec 4 no12 German VAT Act
Tax exemption sec 4 no 9 German VAT Act
Options based on sec 9 German VAT Act
Input VAT deduction and deductible proportion of VAT
Input VAT adjustment based on sec 15a German VAT Act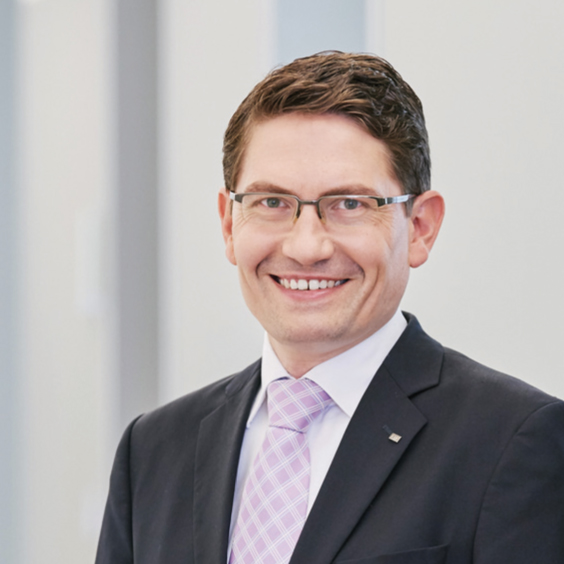 Dr. Thomas Streit
Seminar: VAT Disputes – The importance of procedural law in achieving a successful outcome
(3–4 hours)
Steps prior to judicial proceedings
Filing an action
Statement of claim
Written pleadings

Correct applications
Correct preparation of evidence
Comments on facts and legal opinion
Typical practical problems

Preparation for an oral proceeding
Successful oral proceedings
Financial law aspects
Relation between fiscal and criminal proceedings
Procedural law particularities in cases of insolvency
Interim relief: Application for a suspension of execution and interim measures
Proceedings before the German Federal Fiscal Court
Proceedings before the European Court of Justice
Seminar: Invoices in the field of VAT law
(approx. 4 hours)
Invoice terms in the German VAT Act
Formally correct invoices for purposes of input VAT deduction

Invoice as a precondition for input VAT deduction
Invoice features at a glance
Input VAT deduction without proper invoice

Correction of invoices for purposes of input VAT deduction
Temporal effect of invoice correction

Invoice correction with retroactive effect
Impact on interest

Electronic invoices
Invoicing by self-billing (Gutschriftverfahren)

Applicable contractual agreements
Proper transmission of self-billings (Gutschriften)
Appeal against self-billings (Gutschriften)

Incorrect or unjustified tax statement

Invoices within the meaning of sec 14c German VAT Act
Field of application of sec 14c para 1 and sec 14c para 2 German VAT Act
Tax liability when tax statement was made in good faith?
Rectification proceedings in the case of sec 14c para 1 and sec 14c para 2 German VAT Act

Compensation claims due to incorrect invoices
Seminar: Invoices in the field of VAT law
(approx. 3 hours)
Former point of view of tax authorities
Decision by the German Federal Fiscal Court of 22.08.2013 (V R 37/10) concerning the reverse charge scheme
Latest decisions by the Fiscal Courts
Latest decisions by the German Federal Fiscal Court
Current point of view of the tax authorities – Letter issued by the German Ministry of Finance
Individual civil aspects of cancellation
Practical experience reports about cancellation cases
Current legal situation – What is the new "certificate" procedure?
Dr. Christian Salder
Seminar: Brexit
(approx. 3 hours)
Current state of the negotiations
VAT consequences for companies in the EU and UK
Customs consequences for companies in the EU and UK
Preparation measures to be taken by companies
Seminar: Introduction to customs law
(approx. 3 or 6 hours)
General introduction to customs law

Legal basis
Function
Administration

Main features of customs procedures (import, export, customs warehouse etc.)

Role of the individual customs procedures and their prerequisites
Practical implementation and related risks (using case studies)

Tariff classification of goods

Importance
Classification rules (using individual examples)

Customs value

Additions
Deductions
Subsequent amendment of the customs value

Appeal proceedings

Extrajudicial appeal proceedings
Proceedings concerning refunds and remissions
Judicial appeal proceedings
Seminar: Basis of customs and import VAT (including input VAT deduction)
(all-day seminar)
Main features of customs law

Customs proceedings
Tariffing
Customs value
Appeal proceedings

Main features of import VAT including input VAT deduction

How does import VAT arise and what about liability?
Options
Input VAT deduction
Best Practice in order to avoid disadvantages

Options by means of practical cases
Ronny Langer
Seminar: Chain transactions in the field of VAT
(4 hours)
Chain transactions – old understanding / testing scheme
Rulings in other countries
From VSTR and Euro Tyre to the jurisprudence of the German Federal Fiscal Court
Landmark decisions of the German Federal Fiscal Court
Current legislative procedures
Various scenarios – according to new law
The new ECJ decisions Toridas and Kreuzmayr
Triangular transactions: Preconditions / Consequences / ECJ judgement Bühler
Chain transactions in VAT groups
Seminar: Chain transactions in the field of VAT
(4 hours)
Definition of chain transactions

When does a chain transaction come into existence?
How does one recognize if one is involved in a chain transaction?
Split transport and further logistical specifications

Allocation of transport of goods

Which transport is the moving supply and which one is the non-moving supply?
Point of view of the fiscal authorities, new jurisdiction and outlook

Place of delivery / place of taxation
Specific case chain transaction
Specific issues

Chain transactions in a VAT group
Obligations to provide proof
Consequences of unsuccessful chain and triangular transactions
Seminar: VAT in Germany, Austria and Switzerland
(4 hours)
Chain transactions
Supply of goods including installation
Construction work
Consignment stock
Reverse charge scheme
Imports and fiscal representation
Further specific features in Austria and Switzerland
Seminar: Property and property-related services
(4 hours)
Property and parts of property

Surface
Immovable objects and integral parts
Movable objects as essential elements
First moving and later immobilized item
Property-related services

Construction work (reverse charge scheme)
Building deduction tax
Seminar: VAT in plant engineering
(4 hours)
Specific features of plant engineering
VAT basis
Place of supply
Place of supply in case of a supply of other services
Tax exemption
The tax payer
Specific forms of project management
Specific features in certain EU-member states and third countries
Input VAT deduction on acquisitions
VAT registrations in foreign countries
Dr. Michael Rust
Seminar: VAT group
(approx. 3 hours)
General matters
Partnerships as controlled companies
Financial integration
Organizational integration
Economic integration
Scope of a VAT group